Key Account Features & Benefits Current Account & Debit Card Fees & Charges Mobile Wallet Lost or Stolen Card
Unlock the complete range of financial services including a fully operational Current Account, all from your Credit Union
With a Mallow Credit Union Key Account you can now get everything you've come to expect from your main financial service provider, all from us, your trusted, local credit union. Whether you're a lifelong CU member or you're looking for a new banking alternative, we'll take care of you.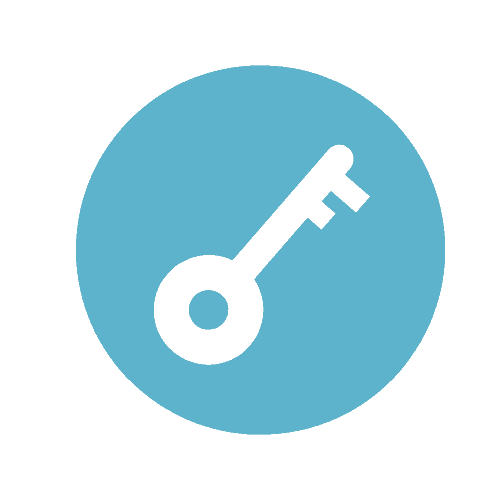 Features & Benefits
Easy to sign up
Current Account
Globally accepted Debit Mastercard®
Up to 8 saving sub-accounts for different goals
Automate regular payments using Standing Orders & Direct Debits
Cashback available at participating retailers
Free contactless payment
Use in-store, online or at ATMs
Overdrafts (subject to underwriting)
Stay in control with our Mallow CU Mobile App
Downloadable eStatements
Local, friendly, face-to-face service in-branch and through our dedicated Member Services Centre
Secure online shopping
24/7 support for lost/stolen debit cards
Transparent fees and no penalties
Available to current & new members
---
My card for my life
*March 2023 Update: We are changing our Card Issuer. For information on how this affects your Debit Card please see here. 
As part of our new offering, get direct access to your Current Account with a new Debit Mastercard®. Tap your card, pay a bill, book those flights, all through your credit union!
#NowYouCan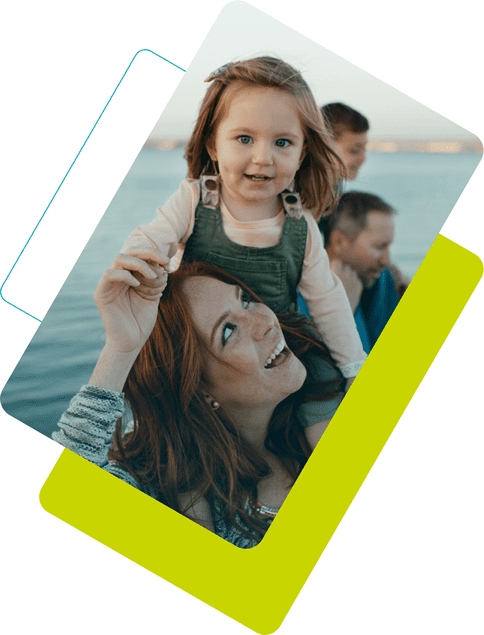 My day to day
| | | |
| --- | --- | --- |
| |   | Full service Current Account |
|   |   |   |
| |   | Delivered with the local trustworthy service of your Credit Union |
|   |   |   |
| |   | Access to your money 24/7 |
---
My card is
always with me
| | | |
| --- | --- | --- |
| |   | Your Debit Card is part of the Mastercard network, accepted anywhere you see the Mastercard® acceptance mark |
|   |   |   |
| |   | Can be used in-store, online or at an ATM |
|   |   |   |
| |   | Contactless payments |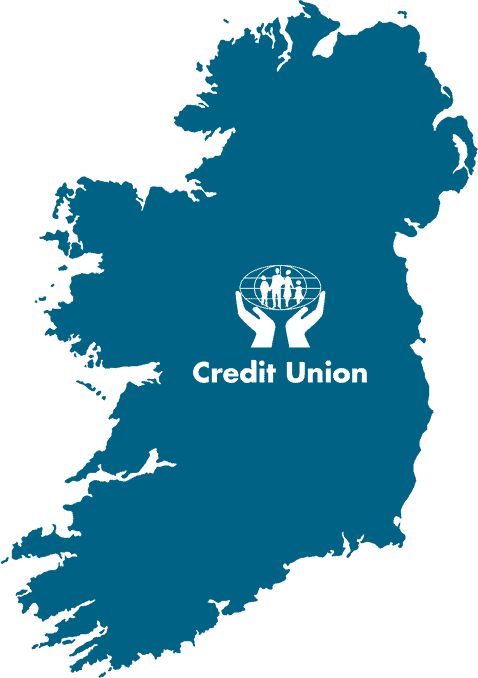 ---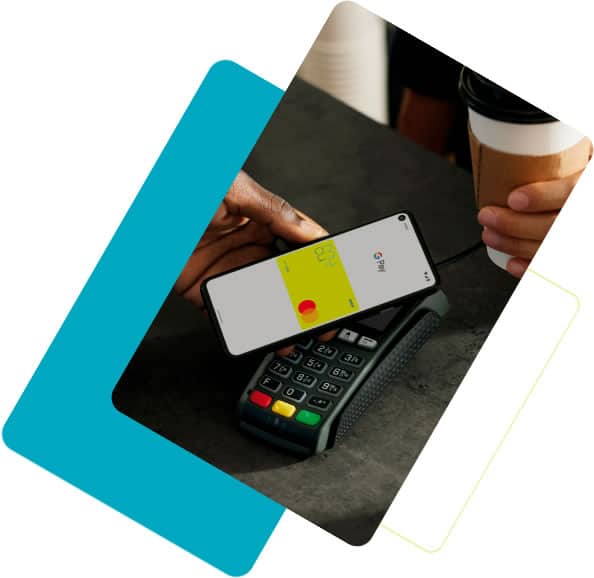 Google Pay
Now there's a faster, simpler way to pay with your Credit Union at millions of place – on sites, in apps and in stores.
The Key Account lets you add your Debit Mastercard® to your favourite mobile device and online payment with Google Pay.

Apple Pay
Pay in a safe, fast way using your  debit card with Apple Pay. It's the easy, secure, and private way to pay with your iPhone, Apple Watch, iPad and Mac*.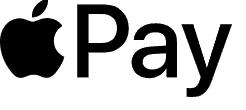 Mobile Wallet Terms and Conditions >
*For a list of compatible Apple devices, see support.apple.com/km207105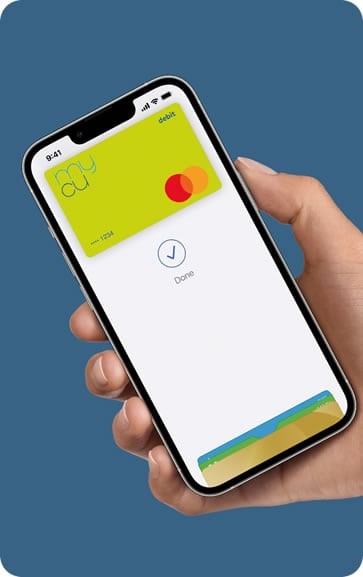 ---
Terms & Conditions Fees & Charges Mobile Wallet Ts & Cs Currency Conversion
Key Account FAQs
A Key Account is the new Mallow Credit Union Account available to both existing and new members. It offers members a full Financial Services Alternative to traditional high street banks.
With a Mallow Credit Union Key Account you get your Share Account, 8 optional saving sub-accounts to save for different goals, a MYCU Current Account, a MYCU Debit Mastercard®, full online banking through our CUOnline+ portal and Mallow CU App. There will also be a Loan and Overdraft facility, subject to underwriting.
Yes, in order to deliver all the services provided by the credit union there will be a monthly fee of €5 (charged quarterly) plus nominal card and overdraft charges (where applicable) for the Key Account. This is a competitively priced account that we feel can service our community and secure the future of the credit union in areas that other pillar banks are withdrawing from. A member of staff in branch can offer a full breakdown of fees in branch. Alternatively you can view them here.
MYCU Current Account FAQs
You will automatically get a MYCU Current Account with Mallow Credit Union once you sign up for a Mallow Credit Union Key Account.
To open your MYCU Current Account and Debit Card, you will need a proof of identity, such as a valid passport or driver's license. You will need to provide proof of address, such as a household utility bill, bank building society or credit union statement or revenue commissioners balance statement or tax notification dated within the last 6 months. You also need to have a valid e-mail address to receive account correspondence from us and to gain access to the Mallow CU App to manage your account.
Yes you must first become a Key Account Member of Mallow Credit Union to receive a MYCU Current Account and Debit Card.
Once your MYCU Current Account has been opened and you have received your International Bank Account Number (IBAN), you'll be able to make payment instructions to and from your account.
Our staff can advise you with this process.
MYCU Debit Card FAQs
To obtain a MYCU Debit Card you can apply for a Mallow Credit Union Key Account first and request a Debit Card on this account.
Your MYCU Debit Card can be used in-store, online or at an ATM. Your MYCU Debit Card is accepted globally anywhere you see Mastercard® Acceptance Mark.
Mastercard cards are accepted at millions of locations worldwide.
Once your application for your Mallow Credit Union Key Account and your Debit Card has been approved and processed you will receive your Debit Card and PIN via post (separately) within 5-7 days of your account being opened. Once you receive your Debit Card and PIN  you will need to activate your card by completing a CHIP and PIN transaction at an ATM or Point of Sale terminal.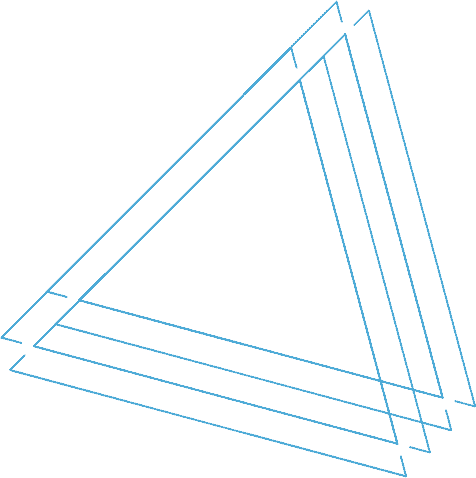 All available at
Mallow Credit Union
Switch, join or upgrade in-branch today.
NOT A MEMBER?
---
Important Information
To apply for the Mallow Credit Union Key Account and avail of a Current Account and Debit Card you are required to be aged 16 years or older. Terms and conditions apply.
Overdrafts may be available to Current Accountholders who are aged 18 years or older. Lending criteria and terms and conditions apply.
Mastercard is a registered trademark, and the circles design is a trademark of Mastercard International Incorporated. The MYCU Debit Card is issued by UAB PayrNet pursuant to license by Mastercard International Inc. UAB PayrNet is authorised by the Bank of Lithuania under the Law on Electronic Money and Electronic Money Institutions (ref LB001994).
Google, Android and Google Pay are trademarks of Google LLC.
Apple, the Apple logo, Apple Pay, Apple Watch, Mac, MacBook Pro, Face ID, iPad, iPhone and Touch ID are trademarks of Apple Inc., registered in the U.S. and other countries.