Read our website terms & conditions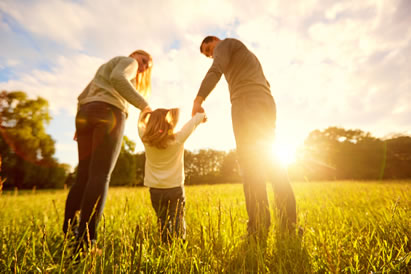 We, Mallow Credit Union, are a credit union for the purposes of the Credit Union Act 1997 (as amended) and are regulated by the Central Bank of Ireland. Our principal place of business is at 135 Bank Place, Mallow, Cork.
We own and operate this Site and provide various services to our members on and through this Site. Access to this Site and the use of the content and information contained on this Site is governed by these Terms and Conditions, which are an important document and are for protection of both, you ad us. Please take the time to read these Terms and Conditions carefully.
Any data you provide or make available to us through accessing this Site shall be processed by us in accordance with our Privacy Policy. By accessing and (as applicable) using our Site you thereby consent to our use and processing of any data (including personal data) we receive from or about you arising from such access.
By accessing and using this Site you will be deemed to have accepted these Terms and Conditions and the terms of our Privacy Policy. If you do not accept these Terms and Conditions, you are not permitted to use this Site and should immediately cease your use of this Site. By accessing and using this Site you will also be deemed to have read and understood all disclaimers, notices and instructions contained in these Terms & Conditions as well as the terms of our Privacy Policy.
This Site is established and in accordance with the laws of Ireland and will be governed by the laws of Ireland. When you access and use this Site, you accept that your use of this Site and any information on this Site, will also be governed by the laws of Ireland. You hereby submit to the exclusive jurisdiction of the Courts of Ireland in respect of any claim or dispute arising from your use of this Site or any of the information on this Site.
We have made available the content of this Site for your information only. The information on this Site is not intended for distribution to, or use or reliance upon by, any person or entity in any jurisdiction outside Ireland, and persons accessing these pages from outside Ireland should inform themselves about and observe any legal restrictions as to usage of this Site in their jurisdiction. If you are in any doubt as to whether this Site can be lawfully used by you, please do not proceed further.
Information about some of the products and services on this Site is subject to specific restrictions concerning the persons to whom such information may be made available. Details of such restrictions are set out on the pages to which they relate, and you should read those details carefully before proceeding to the rest of the relevant page. Any offers or quotations displayed on or provided to you through this Site are for illustration only and shall not be binding on us, and are subject to, inter alia, the terms and conditions applicable to the products or services concerned as well as full and complete disclosure by you of all relevant facts and information.
Information about some of the products and services on this Site are subject to additional legal notices and warnings. These notices and warnings are important and are for the protection of both you and us. Please take the time to carefully read all legal notices and warnings on the pages of this Site that you visit or documents on this Site that you open or download.
We have made available the information on this Site in good faith. We have taken the information from trade and other sources believed to be reliable. Although we have made all reasonable efforts to ensure that the information on this Site is accurate at the time of inclusion, we do not represent its accuracy and accordingly no such information should be relied upon by you under any circumstances. Please note that we may update or alter the information on this Site at any time without giving notice of any alterations. Any opinions and estimates expressed on this Site reflect our judgement at the date given and are also subject to change without notice. Accordingly, you agree not to hold us responsible for any inaccuracies or omissions on this Site. If you do not understand or if you have any queries on any of the information on this Site, we recommend that you consult a professional financial adviser.
Please note that communication over the internet i.e., sending of personal information via e-mail may not be secure and can be intercepted by third parties or incorrectly delivered. You should not divulge personal information over the internet unless you are using a secure or encrypted communications technology.
Some pages on this Site may contain hypertext links to web sites not maintained by us. You are reminded that when you enter other web sites via such hypertext links, you will not be subject to these Terms and Conditions, and you will not benefit from the protections afforded to you in using our Site. We will not be liable in any way for the content, availability or use of such linked web sites and you use such links entirely at your own risk.
We reserve the right to restrict user access to all or any part of this Site or to some or all of the services available through this Site to persons duly authorised by us in that regard whether as a member or registered user or otherwise as applicable. We may also restrict user access to this Site by any person whom we consider their access to be prejudicial to the interests of our credit union.
Access to and use of this Site and any information provided, or content displayed on this Site is at the user's own risk. We do not represent or warrant that the use of this Site or any material downloaded made from this Site will not cause damage to property, including but not limited to loss of data or computer virus infection. To the maximum extent permitted by law, all liability of any description whatsoever is excluded, including without limitation liability or responsibility for any and all losses or damages resulting from loss of use, data or profits, consequential loss, or third party losses arising out of or in connection with the access, use, performance and/or unavailability of this Site or any of its contents, and whether caused by negligence, breach of contract or otherwise.
The information provided, or content displayed on this Site is for information purposes only. Whilst due care has been taken in their preparation, we do not make or give any warranty or representation as to the completeness, accuracy or reliability of such information or content nor do we accept or assume any responsibility to you in relation thereto.
The content of this Site, including these Terms and Conditions, is subject to change by us without notification. The content of this Site may be updated from time to time and may at times be out of date. We accept no responsibility for keeping the content contained on this Site up to date nor any liability for failure to do so.
You acknowledge and agree that the Copyright and all other proprietary and intellectual property rights in this Site and in the content and information set out on this Site belongs to, and shall remain vested at all times in, us and may not be copied, transmitted, or reproduced without our prior consent. You shall not obtain any rights over or in respect of such content and information under any circumstances.
You may not copy, transmit, amend, or reproduce the information and content made available on this Site without our prior consent in writing.
You may not create or include any hyperlink to this Site from any other website without our prior consent in writing.
You may not access or use this Site for any improper, fraudulent, dishonest, or illegal purposes. Any such access or use shall be investigated, and appropriate action taken, including referral to law enforcement authorities.
You may not attempt to gain unauthorised access to or use of any part(s) of this Site or its services, information or content, or any computer systems, networks, servers, or databases connected to it whether by hacking or otherwise.
You shall be liable to us for any loss, damage or harm suffered or incurred by us as a result of any breach on your part of these Terms and Conditions.
If any provision of these Terms and Conditions is found to be invalid by any court having competent jurisdiction, the invalidity of such provision shall not affect the validity of the remaining provisions of these Terms and Conditions, which shall remain in full force and effect.
In these Terms and Conditions: "Ireland" means the Republic of Ireland;

"Privacy Policy" means the Privacy Policy governing our use and the security of your personal information provided or accessed through this Site.
"Site" means this website;
"Terms and Conditions" means the terms and conditions herein, as they may be varied or amended from time to time;
"We," "us" or "the Credit Union" means Mallow Credit Union Limited and as applicable our successors in title, transferees, and assigns.
SECURITY NOTICE
While all reasonable security precautions have been taken by the Credit Union, the nature of communication by the Internet is such that the Credit Union cannot guarantee the privacy or confidentiality of any information relating to the member passing over the Internet. In accessing this Site and in availing of our services, the member accepts that electronic mail messaging may not be free from interference by third parties and may not remain confidential. The use of this Site is at the credit union member's sole risk.