Find out about privacy at Mallow Credit Union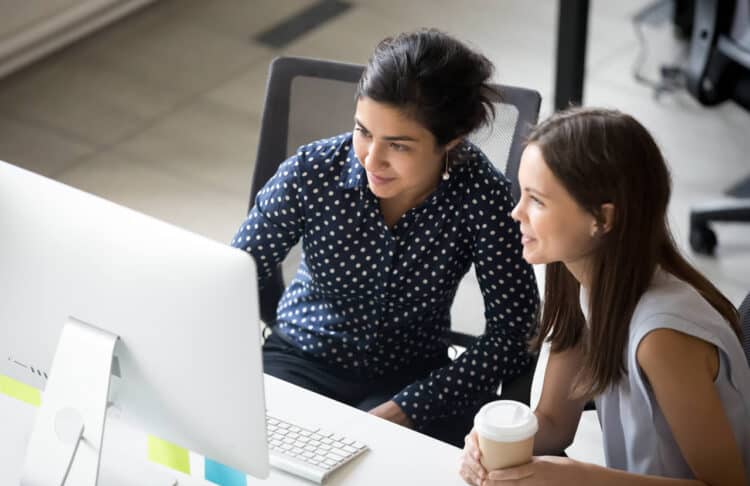 Privacy Statement
WHO WE ARE
We are Mallow Credit Union Ltd. ("we" or "us"). We are committed to protecting and respecting your privacy.
This statement sets out the basis on which any of your personal data is processed by us. Please read the following carefully to understand our views and practices regarding your personal data and how we treat it.
We are a data controller for the purpose of the Irish Data Protection Acts 1988,2003 and 2018 ("Acts") including General Data Protection Regulation (GDPR)
INFORMATION WE MAY COLLECT ABOUT YOU
We may collect and process the following information about you:
Information provided at the time of registering to use our online credit union services.
Information that you or others provide by filling in forms on our website or which you or they otherwise provide to us.
Any instructions we accept from you or transactions we undertake to which you are a party, whether through our website, branches or otherwise.
If you contact us, we may keep a record of that correspondence.
Telephone calls may be recorded. This is to verify your information, for our staff training, regulatory and for service quality purposes.
CCTV footage, for security, public safety and the prevention and detection of fraud.
Information about your computer, including where available your IP address, operating system and browser type, for system administration and to report aggregate information to our advertisers. This is statistical data about our users' browsing actions and patterns, and does not identify any individual.
USE OF COOKIES
We may obtain information about your general Internet usage by using a cookie file which is stored on your browser or the hard drive of your computer. Cookies contain information that is transferred to your computer's hard drive. They help us to improve our website and to deliver a better and more personalised service. Some of the cookies we use are essential for the Website to operate.
You block cookies by activating the setting on your browser which allows you to refuse the setting of all or some cookies. However, if you use your browser settings to block all cookies (including essential cookies) you may not be able to access all or parts of our website. Unless you have adjusted your browser setting so that it will refuse cookies, our system will issue cookies as soon as you visit the website.
WHAT WE DO WITH YOUR INFORMATION
We use information held about you in the following ways:
to provide credit union and other related services, products and facilities to you;
to assess eligibility and credibility for the services, products and facilities we offer;
to implement any contracts we have entered into with you; and
to conduct credit searches with credit reference agencies in order to provide credit facilities and, where necessary, for fraud prevention and debt recovery.
to comply with legal obligations
We may also use information about you to notify you about changes to our services to which you have subscribed or to provide you with information about products or services that you request from us or, where you have agreed to us doing so, which we feel may interest you. We may use anonymised or statistical information to analyse our website and services and to make improvements or other adjustments to them.
WHERE WE STORE YOUR PERSONAL INFORMATION
It is possible that some of the information about you that we hold may be transferred to, and stored at, a destination outside the European Economic Area ("EEA"). It may also be processed by staff operating outside the EEA who work for us, one of our suppliers or someone else. For instance, if it is necessary to do so to complete a transaction, your personal information (e.g. name and account details) may be sent to a third party or one of our contracted supplies outside the EEA.
By submitting your personal data, you agree to this transfer, storing or processing. We will take all steps reasonably necessary to ensure that your data is treated securely and in accordance with this privacy statement.
SECURITY FOR CU ONLINE
All information you provide to us through CU Online is stored on secure servers. Any payment transactions undertaken through CU Online are encrypted using SSL technology.
You must keep your PIN, Password and Username for CU Online, and any other security device we give you, safe and secure. You should log off CU Online and your Online Account when finished using CU Online. The use of the Internet, by its nature, is not always secure. As a result, while we have reasonable IT security measures in place, we cannot guarantee the security or privacy of communications made over the Internet including any related to CU Online, the Online Services or your Online Account. You are responsible for providing all you require to safely and properly access and use CU Online and the Online Services including a computer, an Internet connection and security software.
YOUR RIGHTS
You have rights under the (Irish Data Protection Acts 1988, 2003 and 2018 ) and General Data Protection Regulation (GDPR).
You have the right to ask us not to process your personal data for marketing purposes. We will usually inform you (before collecting your data) if we intend to use your data for such purposes or if we intend to disclose your information to any third party for such purposes. You can exercise your right to prevent such processing by checking certain boxes on the forms we use to collect your data. You can also exercise the right at any time by contacting us at info@mallowcu.ie.
You also have the right to access information regarding your data which is stored or to limit it's processing or to correct, delete it, the right of objection against processing and the right to data portability according to the prerequisites of the GDPR. Complaints can be sent to the Data Protection Commission (info@dataprotection.ie). Your right of access can be exercised in accordance with the Acts
CHANGES TO OUR PRIVACY STATEMENT
Any changes we may make to our privacy statement in the future will be posted on this page.
DISCLAIMER
We shall not be liable in respect of any claims, emergencies, demands, causes of action, damages, losses, expenses, including without limitation, reasonable legal fees and costs of proceedings arising out of or in connection with the use and/or dissemination of personal information relating to you in accordance with this privacy statement and your consents.
You should be aware that where you link to another website from us, that we have no control over that other website. We have no responsibility for the privacy practices of other websites.